Customer Action Management
Bring together in the palm of your hand sales, support and customers – in one collaborative team.
Manage customer projects, commitments, contracts, documents, issues, resources, budgets.

Create actions, assign actions to team members, track action status
Features
Manages team projects and processes.
Provides color coded status dashboard.
Manages inter-task dependencies and milestones.
Integrates documents with project actions.
Helps drive team member commitments.
Tracks schedules, spotlights slow progress.
Helps track and manage project related issues.
Tracks cost and time budgets.
Automates projects and processes via templates.
Supports project calendars and team discussion notes.
Facilitates building resource team members.
Offers mobile and cloud support.
Powerful selling and support tool allowing proactive customer collaboration.
Improves customer satisfaction through better project visibility and coordination.Gartner Group: 80% of your company's future revenue will come from just 20% of your existing customers.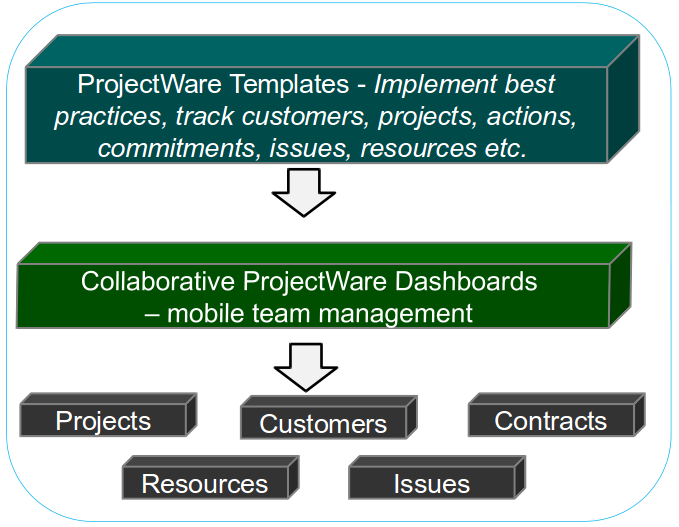 Limited time pricing – $995 per month, unlimited users and projects.
ProjectWare building project collaboration platforms and business intelligence solutions for last 20 years.
Hire a Project Manager


Pricing